As trade talks between the Trail Blazers and Heat regarding Damian Lillard have stalled, rumors have surfaced about other teams potentially calling Portland about the point guard. The latest rumor involves the Raptors, who are reportedly "in the mix" for Lillard as the season approaches.
Lillard's preference has reportedly been to play for a contender, as Miami won the Eastern Conference last year. Therefore, ESPN's Stephen A. Smith doesn't see Toronto as a logical option for the point guard.
"The reality is, he wants to be in a position where he can compete for a championship, if Toronto is an option, why not stay the hell in Portland?" Smith said on First Take. "It's a waste of time to even think of going to the Toronto Raptors."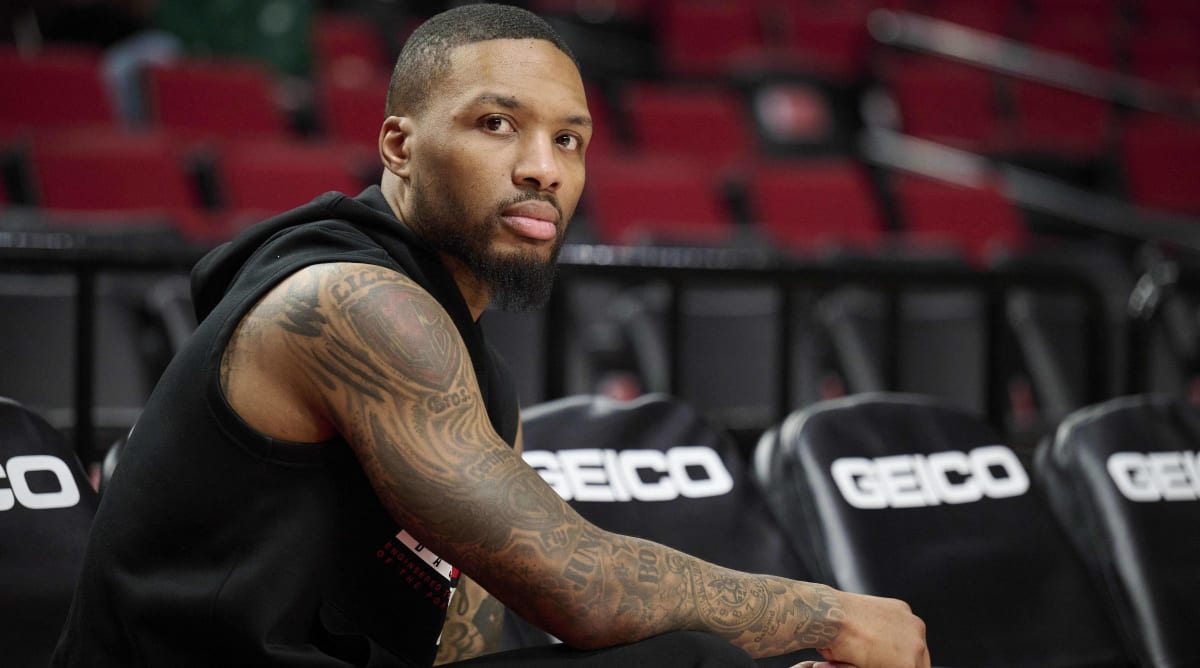 Toronto has a history of trading from disgruntled stars, as they acquired Kawhi Leonard in 2018, who led them to a title that season. Unlike Leonard, who was a free agent after one year with the Raptors, Lillard is signed through 2027 thanks to a recent contract extension.
Instead of the Raptors, Smith believes that two other contenders in the East are better fits if the Heat can't reach a deal with Portland. 
"He should also have Philly on that list for the possibility to play with [Joel] Embiid … he should have Boston on that list for the possibility of playing with Jaylen Brown and Jayson Tatum … teams like that," Smith suggested.
Of course, the one team that Smith would love to see acquire Lillard is the Lakers, even though that would require the Blazers to trade the point guard in conference.
"If he can be in L.A., with LeBron and Anthony Davis, lord have mercy," Smith said.