Major League Baseball's free agency moved quickly this offseason, with 41 of Sports Illustrated's top 50 available players signing before the start of 2023. Four more players, including (finally) Carlos Correa, have since come off the board, leaving just five of our 50 remaining.
Let's take a look at two of the most interesting players who have yet to sign new deals.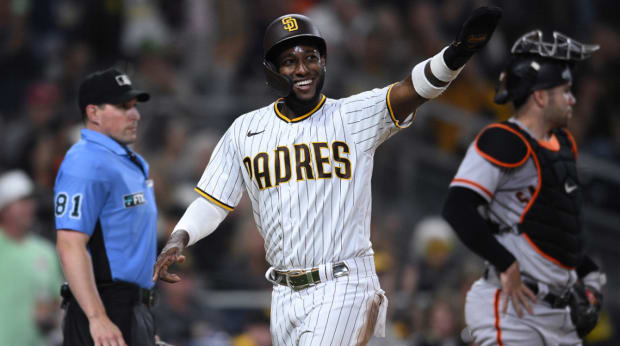 Stephanie Apstein
I'm interested to see where Jurickson Profar ends up. He played well enough for the Padres last year—a 111 OPS+ in 658 plate appearances—to opt out of the $6.5 million and one year left on his deal, and it's a bit surprising that he's lingered this long given how quickly the market moved. He'll be 30 years old this month and he's thought to want a multi-year contract, which might account for some of the delay.
But I think he'll get it, because there are a lot of teams who could use what Profar brings: serviceable defense in the outfield corners (a good arm helps make up for poor speed), positional versatility in a pinch (he's played everywhere but pitcher and catcher, although San Diego limited him to left last year), good command of the strike zone (he only chased 27% of the time last year, 27th in baseball) and excellent bat-to-ball skills (he made contact 82.9% of the time, 25th in the sport). An obvious fit for those tools would be the Yankees, who need an upgrade in left field and less swing-and-miss in their lineup, but New York reportedly doesn't want to inch any closer to the tax threshold. The Rangers, who Profar started his career with, and Atlanta also could also use help in left field, and the Orioles are reportedly in the mix, but a dark horse could be the Dodgers.
A year ago Los Angeles signed outfielder Chris Taylor to a four-year, $60 million deal, but he produced the worst season of his time with the Dodgers, and at 32, he's no lock to bounce back. Talented but injury-plagued outfielder Trayce Thompson finally seemed to put it all together last year, but given how much the Padres improved this offseason, it's dangerous for Los Angeles to enter the year with question marks in two-thirds of its outfield and almost no depth. (The Dodgers non-tendered center fielder Cody Bellinger this winter and allowed outfielders Joey Gallo and Kevin Pillar to leave in free agency. The only two backup outfielders on the roster are Jason Heyward, who has not hit even .220 since 2020, and James Outman, who has four games of major league experience.) Profar would provide a lot of insurance for a team that, after years of being the deepest in the league, suddenly needs it.
Emma Baccellieri
Has any player been more polarizing over the last few years than Gary Sánchez? He's already generated an entire career's worth of discourse and hot takes (and then some). But he's only just turned 30, and even coming off a lackluster season like the one he just had, he still feels like a potentially compelling pick-up.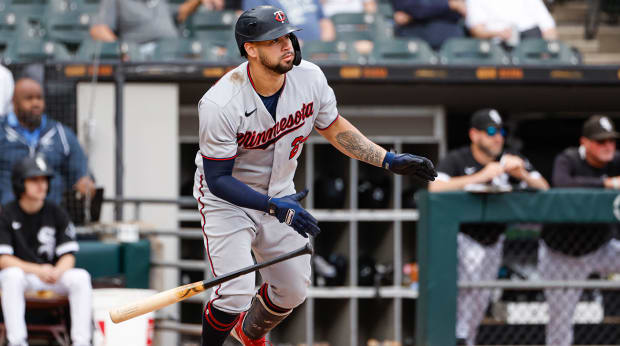 It can be hard to discuss Sánchez's career in broad strokes because it's been so up-and-down: Are we talking about the Sánchez who was Rookie of the Year runner-up in 2016, the one who established himself as an All-Star with a few MVP votes in '17, or the one who completely lost his way in '20? Or any of the versions we saw in between? Even at his best, Sánchez was often frustrating, and at his worst, he always had flashes of what could make him great. But there's still enough here to make him an intriguing free agent, particularly as the only experienced catcher left on the market.
As a defender, Sánchez will (probably obviously!) never be a standout backstop, but some of the most egregious areas of his game have come a long way: While there's still no real framing ability to speak of here, the passed balls and wild pitches that so vexed him earlier in his career are no longer such an issue. (Compare his four passed balls in 714 innings behind the plate last year to the 18 he had in 653 innings in 2018.)
As a hitter, well, the last two years have undoubtedly been frustrating for him, but there's a little reason for hope. Sánchez saw the shift an awful lot for a right-handed hitter. (Opponents used the shift on 71% of his plate appearances in '22.) Though much of the discussion around banning the shift has been around how it will help lefties, there are a few righties who stand to benefit, too, and Sánchez is a perfect example. He hits the ball incredibly hard (his 49.3% hard-hit rate was in the 92nd percentile last season, per Statcast), pulls the ball a lot and doesn't run well, which allowed for infielders to shift against him and play deep, at times in the outfield, and still throw him out at first base. No righty batter pulled more hard-hit grounders for outs last season than Sánchez (19). It should be enough to interest at least one club—like, say, the Angels, who could use some insurance at catcher besides Max Stassi while they await rookie Logan O'Hoppe.